Click here if you would rather listen to this article:
Of course it is. It's a huge problem for lots of business owners, entrepreneurs, and even some sales professionals and there is plenty of motivation for overcoming it.
Eliminating the fear of rejection from selling will immediately accelerate your sales results. It will also reduce your overall stress levels, and go a long way toward resolving procrastination as it relates to making sales calls.
Do you find yourself putting off sales calls even though you know it's really important? I know the fear of rejection kept me on the sidelines, feeling intimidated and nervous.
I was worried about saying the wrong thing and afraid I would turn people off. So I put off making sales calls which just left me feeling even more stressed out.
How did I get rid of it? How did I manage to overcome my fear of rejection and really begin to enjoy selling and experience accelerated sales results? Strangely enough, for me it happened by accident.
But listen up and it can happen for you right away! Feedback was the gift that eliminated my fear of rejection, when it came to sales.
Ironically, it was the feedback I received from the prospects and clients who did Not buy that opened my eyes and actually allowed me to overcome my fear of rejection when selling. Being new to sales, I wanted to understand everything about the sales process so I asked lots of questions.
I asked everyone about their buying decision. Specifically, I asked people why they did or did not buy from me.
Considering we are addressing the fear of rejection, I can feel some of you cringing at the idea of asking someone why they did Not buy from you. All I can say is that my fear of failure, of not making a living, was greater than anything else.
Besides, instead of thinking of it another opportunity for rejection, I figured, what did I have to lose? They had already said, "No Thanks". What made it easier to ask for this particular kind of feedback was using a rather casual approach.
Typically I would say, "I am just curious but what's the main reason you decided… to make this purchase? Or… that this was not quite right for you?"
Good, bad, or ugly, I consider all feedback to be an extremely valuable gift. But, I wasn't expecting this particular gift. One that kept on giving by eliminating my fear of rejection forever. The reasons people did not buy were plentiful.
1) It wasn't quite what they needed,
2) They could not afford it,
3) The timing was not good, etc.
It was powerful…!
Feedback taught me that the "No" answers were simply buying decisions.
The reasons people said "No Thanks" had nothing to do with me. Powerful! Sales is about you guiding people through the buying decision. It's not about them accepting or rejecting you on a personal level.
With that significant "Ahaaa Moment" it was "Good Bye Fear of Rejection" for me!
I'd love to hear about your experiences. How is the Fear of Rejection effecting your Sales? Feel free to share your thoughts, questions, and solutions in the comment section.
Cheers to your Selling Success!
About the Author, Anne D. Johnson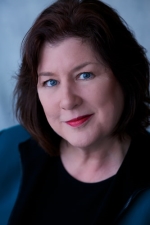 Anne Johnson, the Bold and Classy Selling Consultant has a genuine passion and natural talent for teaching everyone how to overcome their personal fear and resistance toward selling, close sales quickly without feeling pushy or aggressive, and truly thrive during challenging economic times.
Her compassion and interest in people from all walks of life, coupled with her experience working in a variety of business settings with entrepreneurs, business owners, executive leadership and sales teams from numerous industries has given her a keen insight, an ability to understand people, to know what they need to succeed, and the skills to provide Bold & Classy Selling Systems that really work!
Increase results and boost personal wealth by signing up for Anne's free MP3 download,
"The 3 Secrets to Selling More Than You've Ever Sold Before".