There's a common myth in sales that when selling to a prospect, we as salespeople must close the sale.
This could not be further from the truth. While we may there to guide a prospect towards making a decision, we cannot close the sale for them.
Why it's the Customer's Job to Close the Sale
In reality, the customer is the one seeking a solution to their problem. An experienced salesperson can help the prospect to see that their product or service will resolve their problem.
The sales person can educate and inform the consumer by providing the facts needed to make an educated decision. They can also show how the value the product provides far outweighs the price.
But the one thing the salesperson cannot do is say "yes" for the prospect.
In the end, it is only the customer or the individual that makes the sale.
Customers Want to Buy, But They Don't Want to be Sold
A salesperson is like a tour guide that keeps prospects from wandering off the path and getting lost before they reach some sort of conclusion, and that's where the rubber meets the road. The key is to have the guts, patience, and persistence to politely stay with a customer emotionally until a conclusion is reached.
The Right and Wrong Way to Close
Many sales people experience fear around closing. No one likes to come across as being pushy or aggressive. Bullying customers into buying does not create long term success.
A better approach is to come from a true place of service:
Care about the customer's needs…
Care about helping them to understand…
Care about showing them the benefit they could gain.
Helping them to see the big picture while removing fear and doubt leads them safely in the direction towards making a decision.
Sales are not built around creating a polished pitch that pulls the wool over a prospect's eyes, mesmerizing them to buy now.
Rather, effective sales techniques provide a gentler, kinder way to show customers that meeting their needs now is a priority and that what you offer is the cure.
Don't Let Your Fear Over Closing Get in the Way of Your Sale
Prospects feel your nervousness and tension. It gets in the way of them connecting with you emotionally during the sales process.
When you relax, focus on the customer, and genuinely feel excitement in helping them, it totally changes the energy.
Instead of dedicating yourself to selling, commit to helping, caring, and serving.
That genuine approach breaks down the walls of defense and brings your prospect to an open and ready state of listening.
Once you master this skill, you'll never have to "sell" another day in your life.
So lose the fear.
Instead, choose the joy of caring and connection. When you know in your heart that what you are selling makes a difference, it's easy and exciting to share.
That's the secret to getting a prospect to step up and make a decision to buy. Then after the customer has sold himself, we simply get to write up the order.
It doesn't get better than that!
About the Author, Anne D. Johnson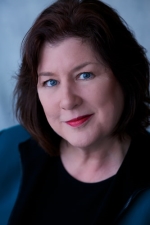 Anne Johnson, the Bold and Classy Selling Consultant has a genuine passion and natural talent for teaching everyone how to overcome their personal fear and resistance toward selling, close sales quickly without feeling pushy or aggressive, and truly thrive during challenging economic times.
Her compassion and interest in people from all walks of life, coupled with her experience working in a variety of business settings with entrepreneurs, business owners, executive leadership and sales teams from numerous industries has given her a keen insight, an ability to understand people, to know what they need to succeed, and the skills to provide Bold & Classy Selling Systems that really work!
Increase results and boost personal wealth by signing up for Anne's free MP3 download,
"The 3 Secrets to Selling More Than You've Ever Sold Before".