Click here if you would rather listen to this article:
Like any best friend who tells you the truth about a situation, objections will tell a salesperson exactly what they need to know. They make selling much easier when you know how to fully utilize them. The trick for me was understanding how.
"What? Are you kidding me?" I can hear your collective protest now, "Objections are pesky obstacles that stand in a salesperson's way. They actually block the sale, not at all helpful!"
That's exactly how I used to feel about objections, like they were the enemy, to be avoided if at all possible. I lived in fear of being blindsided, always anticipating the moment when an objection would randomly pop up and make things more difficult. It was so frustrating to have sales fall apart at the very end because an objection came up at the last minute. Especially when I had invested a lot of time and energy with that particular prospect.
Never knowing, always anticipating, left me feeling like I was at the mercy of each prospect.
I worried if I was still being polite, not too pushy and aggressive, as I fought to remain in control of the sales process. I approached each opportunity hoping that no objections would come up this time. It was an unrealistic and extremely stressful mindset. And… they just kept on coming. There is one thing that can be said about objections, they are reliable!
I was doing my best to squelch a growing apprehension about objections and not let fear drum me out of a sales career. As you know, mind chatter can be positive as well as negative. Well mine tends to be in the form of old adages so as I struggled with objections, I kept thinking of things like "If you can't beat em, join em", "Keep your enemies close", even "what doesn't break you makes you stronger".
Eventually I reached a point of surrender and accepted this truth; objections were not going to disappear in fact, "I could set my clock by them", so I had better stop trying to avoid them altogether and face them head on! That's when it happened… objections began to make selling easier.
When I stopped avoiding objections and began facing them head on by inviting them into the sales process our relationship changed significantly, for the better.
Initially I just wanted to get "it", hearing the objection, over with. So I would brace myself and ask my prospects and clients one simple question, "What's your biggest concern?" and they would tell me their objections. That simple shift in my approach changed the entire sales dynamic. It was powerful.
The objections took the guess work out of every sales opportunity. They clarified the situation and tell you precisely where to direct the conversation. They tell you exactly what issues or concerns you need to address in order for the prospect to buy. They are the road map to the sale. Otherwise you are stabbing in the dark. Let's face it, the human attention span is short. You don't have time for trial and error, it's a bigger risk. Essentially objections let you know if the sale is possible or not and eliminates guess work. Doesn't it make sense to find out?
Because I was expecting objections, not feeling distracted by anticipation and uncertainty, my fear of being blindsided was eliminated. Taking action instead of reacting allowed me to take a step back, actively listen and really grasp the value of what objections were telling me.
With experience you learn that there are a limited number of objections overall. You learn which objections/questions are the most common questions/objections and how to address each one. You can then tailor your presentation/conversation to address those objections automatically, eliminating them in advance.
Most of us shy away from objections, thinking we are lucky if they don't come up, because it's easier to make a sale. Just the opposite is true. The absence of objections is an indication that there is not going to be a sale. When someone is thinking of buying they will have some sort of objection… it's natural.
So if the prospect has simply agreed with everything, nodded and smiled, and not voiced any type of concern, it's likely they are not interested. They are not engaged in the sales process and simply don't like to say "No Thanks!"
An "Alternative Selling Perspective": Welcome objections! They tell you if the prospect is engaged in the process and what needs to happen to make the sale.
I'd love to hear about your experiences. Which objections are blindsiding you? Feel free to share your thoughts, questions, and solutions in the comment section.
Cheers to your Selling Success!
About the Author, Anne D. Johnson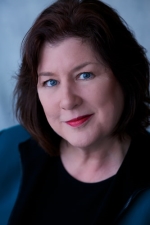 Anne Johnson, the Bold and Classy Selling Consultant has a genuine passion and natural talent for teaching everyone how to overcome their personal fear and resistance toward selling, close sales quickly without feeling pushy or aggressive, and truly thrive during challenging economic times.
Her compassion and interest in people from all walks of life, coupled with her experience working in a variety of business settings with entrepreneurs, business owners, executive leadership and sales teams from numerous industries has given her a keen insight, an ability to understand people, to know what they need to succeed, and the skills to provide Bold & Classy Selling Systems that really work!
Increase results and boost personal wealth by signing up for Anne's free MP3 download,
"The 3 Secrets to Selling More Than You've Ever Sold Before".