Click here if you would rather listen to this article:
It sounds like something that would be contrary to building a successful sales practice. But in reality helping a non-serious buyer to say no sooner might be the best thing you can do for several reasons, none of which are negative for business.
First it's important to ask leading questions to find out if a prospect really wants, needs, and can afford your product.
Often a preliminary phone conversation can help you determine if a client is a serious prospect or just a tire kicker.
All of us have driven eagerly across town to meet for coffee with a "hot lead" only to have your brain picked, and put together a quote for someone who is not a serious buyer. Many prospects would rather meet you for coffee than say "no" up front.
If during your initial discussions you find out the client is not motivated to buy, give them an out. While it's easy for prospects to say "I don't have any money," often that is just a cop-out for the true reason.
Most people will find the money for things they really want.
The fact is people really struggle with the idea of saying "no" even when they are flat out not interested. For instance they:
May feel there is not a true need for the product
Are not certain it will solve their problem
Truly do not have the funds to purchase it at this time
When a prospect decides it's a "no", a dance begins between the sales person who is trying to read between the lines and the well-intended prospect who thinks it's somehow kinder to avoid saying they are simply not interested.
Typically prospects who are not interested convince themselves that making up excuses in order to spare a salesperson's feelings is better than saying, "No Thanks, I am not interested."
Truth be told prospects are usually trying to protect themselves.
They feel so uncomfortable… they don't think about the negative impact of time wasted following up on sales that won't happen.
Next time you get the feeling a prospect is struggling, test the water by giving them an out. It's more than a standard take-a-way, "This is not for everyone". Getting to "no" sooner saves you time, effort, and the need for unwelcome follow-up.
Honestly let them off the hook by reminding them it's a business decision and you won't take it personally, sets the stage for long-term relationships and great referral sources. They will remember feeling good while being engaged in a conversation with you and feel good about approaching you when they do need to make a purchase.
Telling someone it's OK to say "No" and giving them permission not to buy builds trust, invoking a favorable emotional bond between the two of you. Helping someone to preserve their dignity and feel like they didn't hurt your feelings makes for a happier ending both of you can live with.
Be bold and address the pink elephant in the room by saying, "I don't ever want to be someone you feel the need to avoid" and you may be surprised with the response you get. Avoid the unpleasantness and don't be the "stalker salesperson" they will do anything to avoid.
It is not unusual for someone who is inadvertently told they don't need to buy to relax and begin to engage in a meaningful conversation!
Have you ever experienced situations like this where the prospect has been too afraid to say 'no'? Share below how that went and if you feel this technique I described above would have worked for you.
About the Author, Anne D. Johnson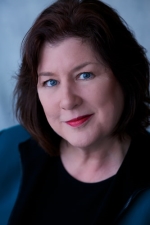 Anne Johnson, the Bold and Classy Selling Consultant has a genuine passion and natural talent for teaching everyone how to overcome their personal fear and resistance toward selling, close sales quickly without feeling pushy or aggressive, and truly thrive during challenging economic times.
Her compassion and interest in people from all walks of life, coupled with her experience working in a variety of business settings with entrepreneurs, business owners, executive leadership and sales teams from numerous industries has given her a keen insight, an ability to understand people, to know what they need to succeed, and the skills to provide Bold & Classy Selling Systems that really work!
Increase results and boost personal wealth by signing up for Anne's free MP3 download,
"The 3 Secrets to Selling More Than You've Ever Sold Before".